Azli's FotoPage - Touching lives through photography.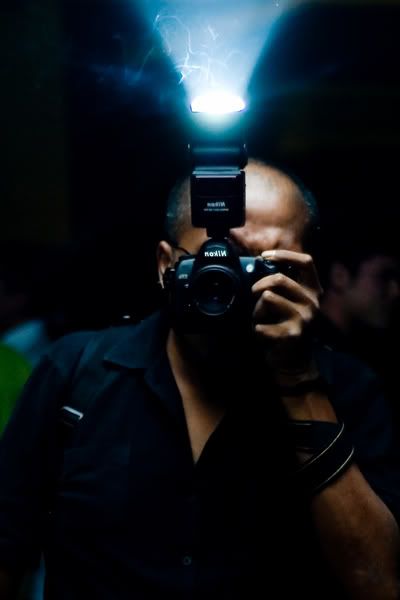 By: Azli Jamil
[Recommend this Fotopage] | [Share this Fotopage]

View complete fotopage
Tuesday, 11-Apr-2006 00:00
Email | Share | Bookmark
PEOPLE... AND ANIMALS TOO... (AT THE ZOO)



| | | |
| --- | --- | --- |
| ISO 400, 1/200, f/2.8, 80-200mm@200mm, 50% crop | ISO 200, 1/60, f/2.8, 80-200mm@200mm, 75% crop | ISO 200, 1/320, f/2.8, 80-200mm@200mm, 30% crop |
| ISO 400, 1/250, f/2.8, 80-200mm@125mm, 8% crop | ISO 400, 1/800, f/2.8, 80-200mm@200mm, 40% crop | ISO 200, 1/1250, f/2.8, 80-200mm@200mm, 10% crop |
| ISO 400, 1/400, f/2.8, 80-200mm@200mm, 15% crop | ISO 200, 1/320, f/2.8, 80-200mm@200mm, 25% crop | ISO 200, 1/200, f/2.8, 80-200mm@200mm, 55% crop |

Firstly, kudos to everybody involved in making Zooming 2006 a resounding success!!!! Who would have thought that 100+ photographers would have attacked the Zoo with resounding success, aye?
I went, not as a participant, but I really enjoyed the day . Suddenly, all these nicknames and fotopage addresses became living breathing people with different personalities and characters.
Thank you so much to the Organizing Committee, the experts and all who spared a Sunday for the experience and memories I will always cherish. Thank you..
I hope that all who went will post their photos. How often do we get that many photographers shooting at the same place and under the same condition. What a range of interpretations we have! Here are my shots... What do you think?
Thank you so much again for visiting/commenting in the spirit of idea sharing where there is no right or wrong answer..
Have a great week and a greater week ahead.. Keep on shooting!!

Best regards,
Azli Jamil

ps: Why I chose these shots (apart from the bokeh effect). All shot were on A mode coz I want the 2.8 effect. Most croppings were done due to zoom limitation.
#1: I love the expression of the woman in the middle. Eye contact there.
#2: The shot I wanted, eye contact with the tiger. No shaky camera on the tiger picture (the leaves and the tiger's face are sharp and in focus). Basically, the tiger moved at faster speed than 1/60 therefore resulting in that motion blur. One of my early shots and my ISO was still set at 200.
#3: I shoot people and the boy pretending to be a plane captured my attention.
#4: Look at the focused expression... and the bokeh too.
#5: I composed the shot this way with the other chimp forming the blurred background. The thinking pose by the front chimp is an added bonus.
#6: My biggest lighting problem shot. Nonetheless, I got the eye contact.
#7: The lighting, color combination and the bokeh was too tempting to resist. A second more and I would have missed this shot.
#8: The lined up horns caught my attention. I waited for the eye contact moment.
#9: This, I don't know how to explain other than I just like the subjects and composition of the picture.



View complete fotopage