Azli's FotoPage - Touching lives through photography.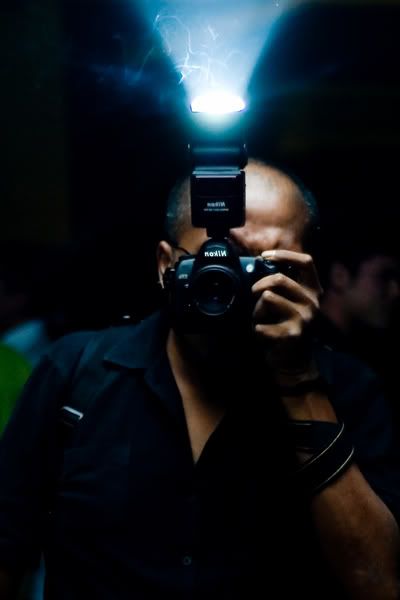 By: Azli Jamil
[Recommend this Fotopage] | [Share this Fotopage]

View complete fotopage
Wednesday, 15-Mar-2006 00:00
Email | Share | Bookmark
PEOPLE... LAMAN SENI (ART & CULTURAL PARK)...



| | | |
| --- | --- | --- |
| ISO 400, 1/320, f/5.0, 70-300@122 mm, 10% crop | ISO 400, 1/500, f/5.6, 70-300@155 mm, 30% crop | ISO 200, 1/1600, f/5.0, 70-300@210 mm, 8% crop |
| ISO 250, 1/1600, f/5.6, 70-300@270 mm, 30% crop | ISO 320, 1/200, f/4.5, 70-300@135 mm, 40% crop | ISO 200, 1/200, f/5.3, 70-300@250 mm, 10% crop |
| ISO 200, 1/160, f/6.3, 70-300@70 mm, 26% crop | ISO 200, 1/250, f/4.8, 70-300@155 mm, 8% crop | ISO 200, 1/250, f/5.3, 70-300@250 mm, 55% crop |

Dear all,
If I have offended anyone with my comments, I would like to apologize for being harsh but rest assured that I would keep on doing it coz what each person can expect from me is HONESTY.

I believe that the KEY to taking photos is CONFIDENCE. So to all those who include the word "CRAPPY" in their postings, please STOP doing that!!! It's not good for your CONFIDENCE!!!

Thank you very much for continuing to visit/comment in the spirit of idea sharing where there is no right or wrong answer…
Have a great week and a greater weekend ahead

Best regards,
Azli Jamil

ps: I've included the setting for my photos. % crop means % of photo I cropped out. Shutter and aparture setting were set at Program setting. I tend to adjust my ISO more than shutter and aparture unless there was a particular effect I was going for.

pps: My Tag shot:
Nothing fancy about the shot. The setting for the shot is ISO 200, 1/60. f/1.8, 50mm, 75% crop. Flash was bounced off ceiling.
It's obvious that the shot was horizontal. The place was dark and I was assisting my friend shot a birthday party. After hours of shooting in low light smoky area, I saw my relection on a glass door. So... I took a snapshot of myself.



View complete fotopage